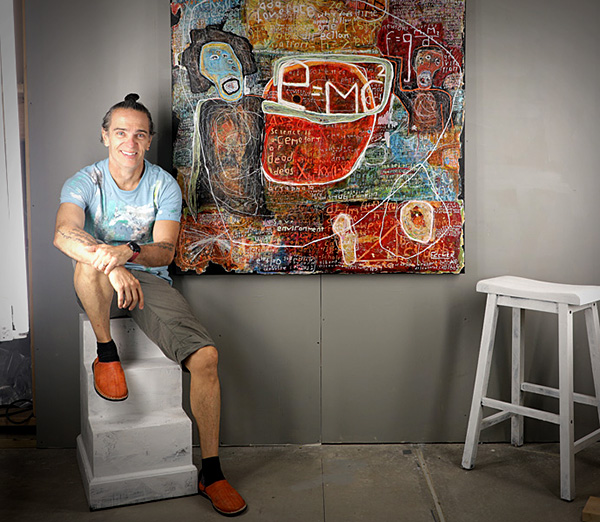 Clint Eccher
A native son of Crested Butte, Clint Eccher is a self-taught painter who has established two highly symbolic bodies of work.  He deftly produces both expressionistic flower landscapes, equally as mezmerizing as his canon of abstract figurative painting.
The later work consists of human like forms combined with narrative scrawlings arising out of each piece's creation. Playing with the idea of human features, many of the figures he creates may be interpreted as either haunting or enchanting, quizing the mind to contemplete what it means to be human. Underpinning all his work is a commanding chaos that draws the eye to find something new at each glance.
Clint focuses on the sense of being free in his life and his paintings are an excellent example of freedom in the world of art itself.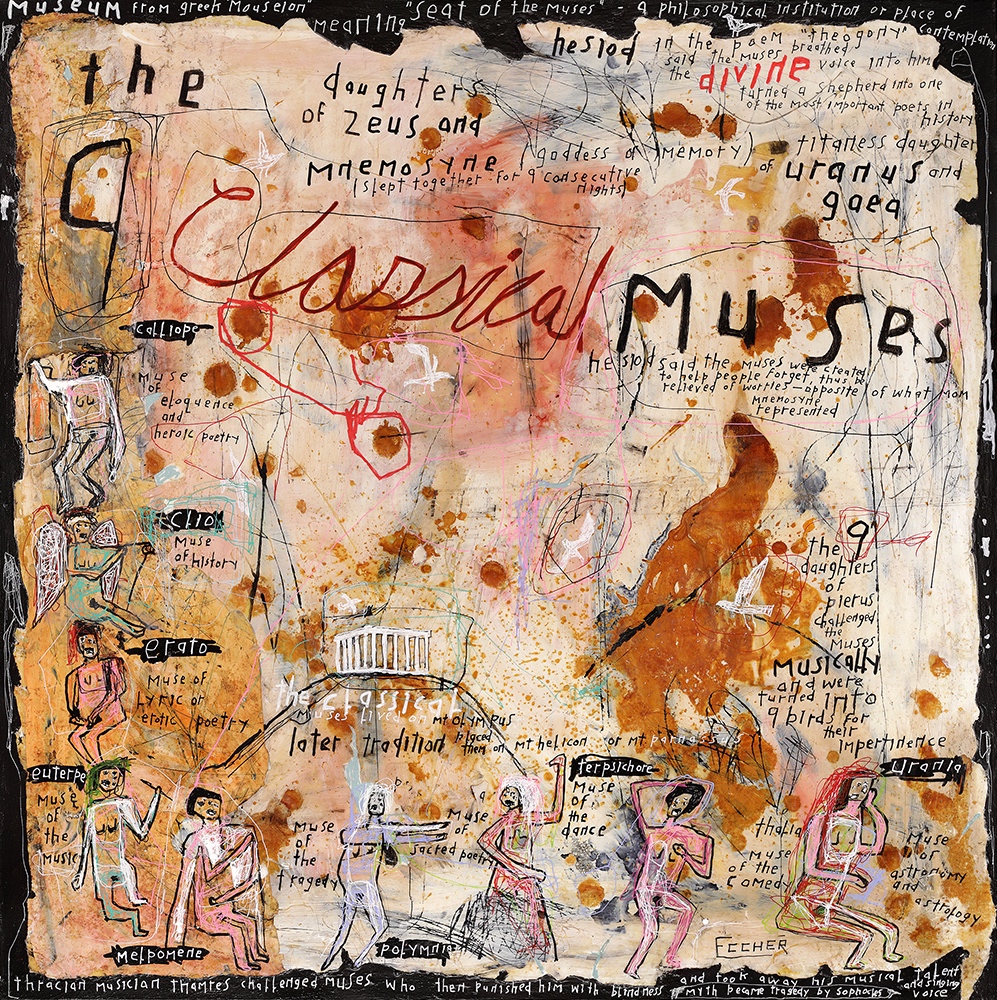 The 9 Classical Muses
Acrylic on Canvas
36″ x 36″
$3,200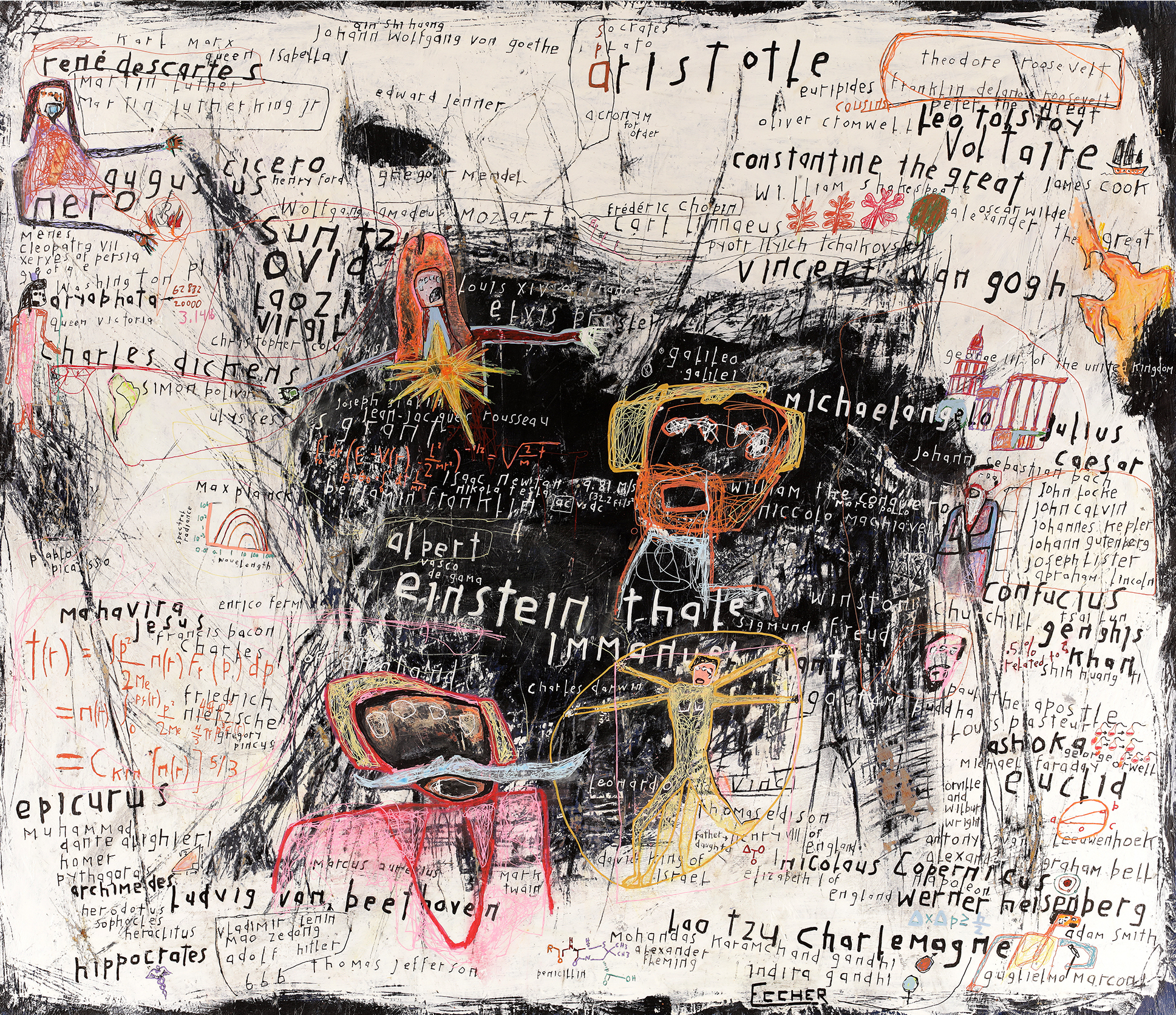 The Original Influencers
Acrylic on Wood Panel
48″ x 50″
$4,600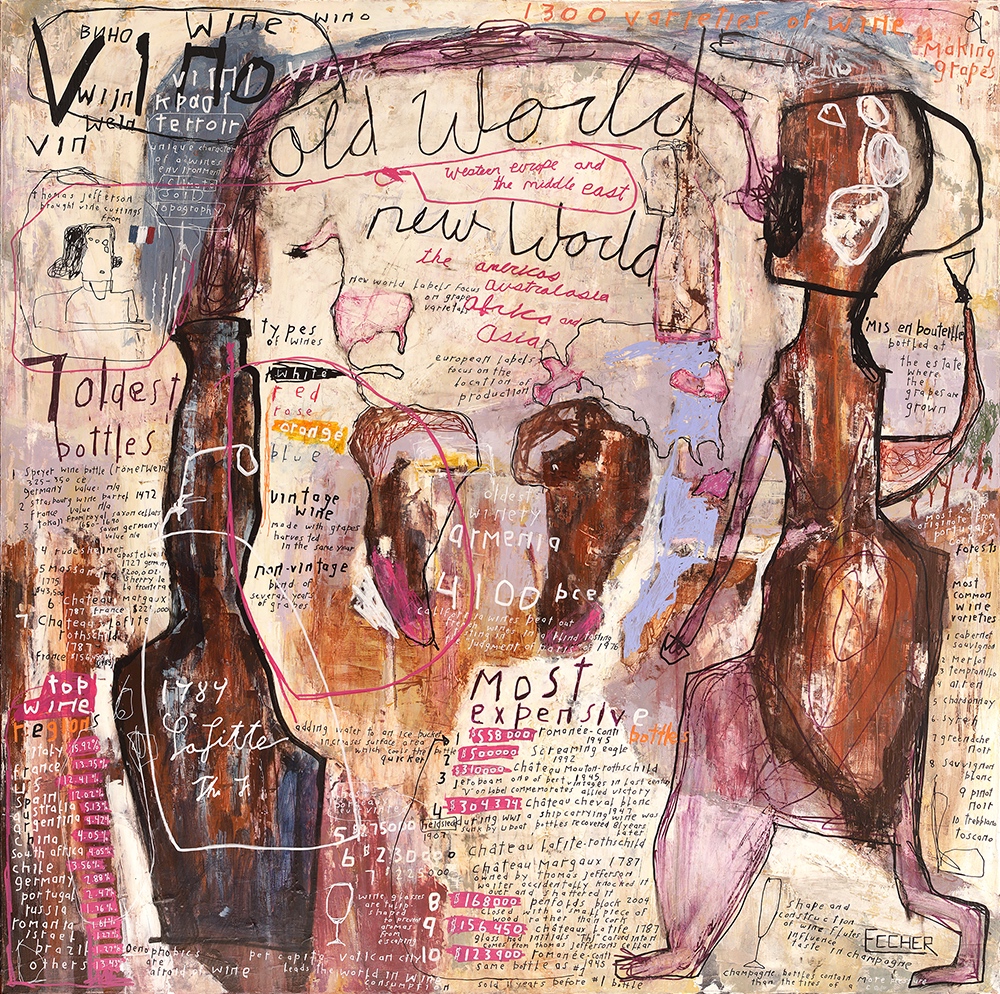 Vin
Acrylic on Canvas
48″ x 48″
$4,600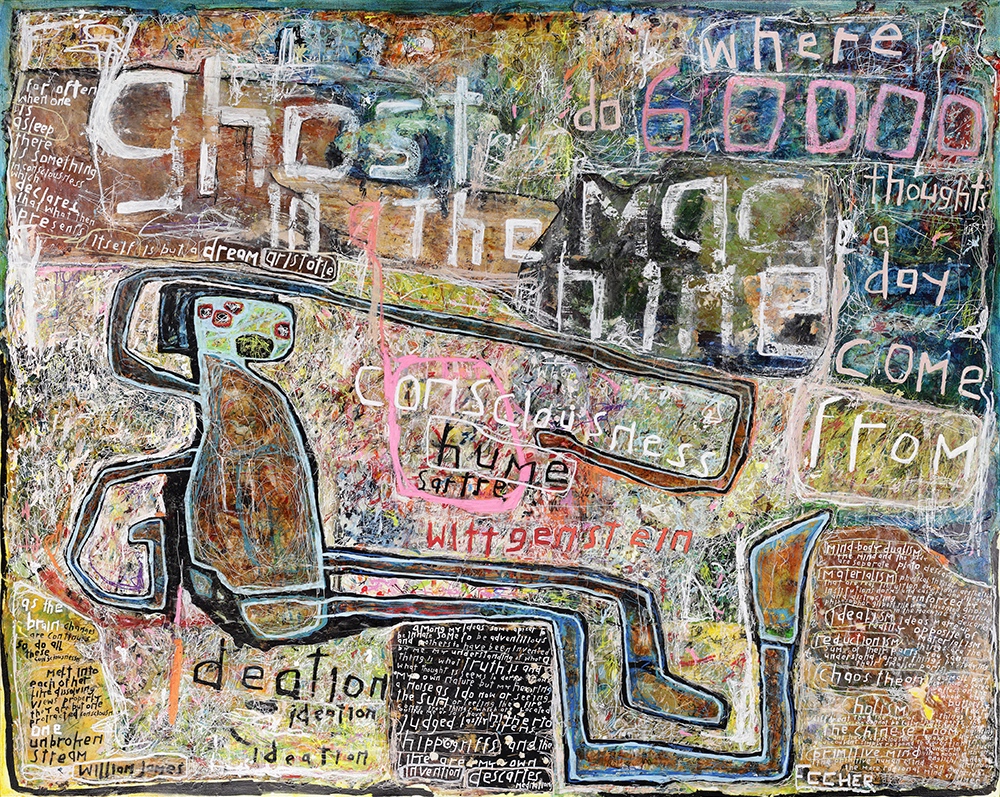 Ghost in the Machine
Acrylic on Canvas
46″ x 60″
$5,100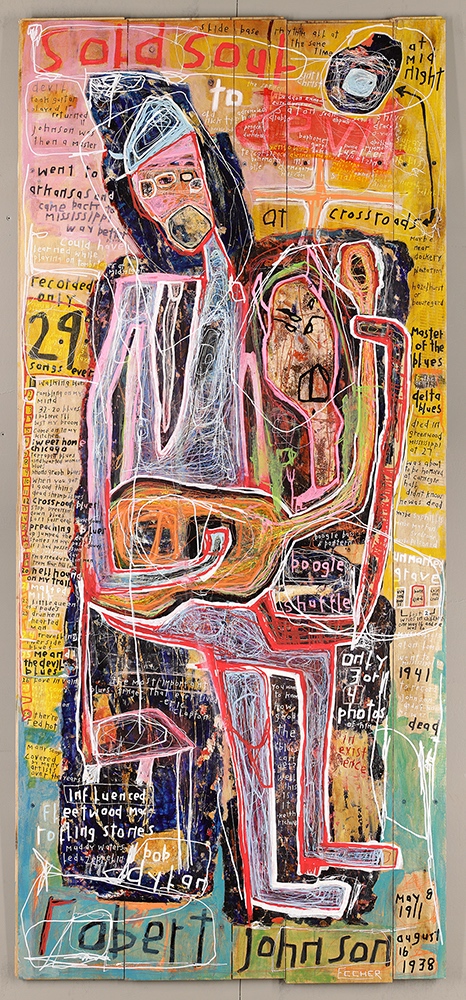 Robert Johnson Sold His Soul
Acrylic on Wood Panel
72″ x 32″
$4,600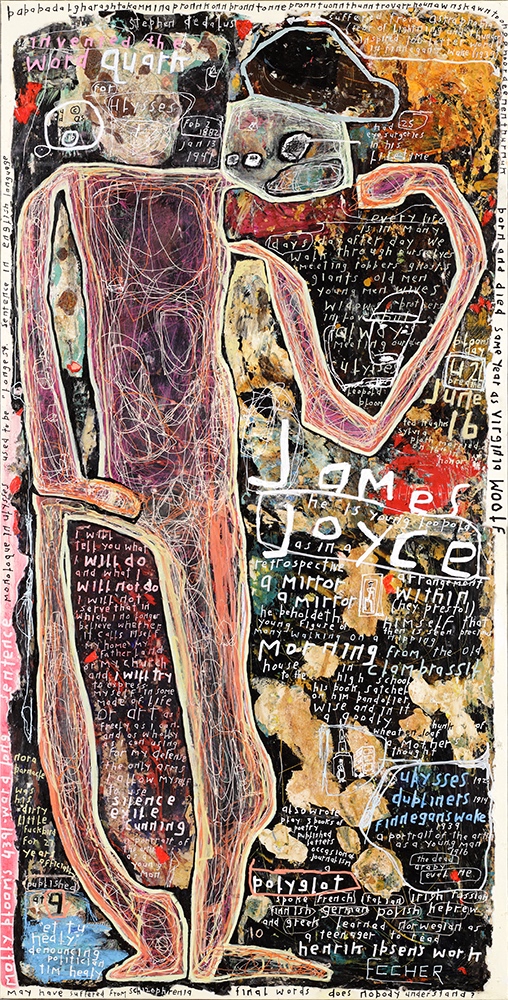 James Joyce
Acrylic on Canvas
48″ x 48″
$3,500
Four Gods I Used To Know
Acrylic on Canvas
36″ x 36″
$2,100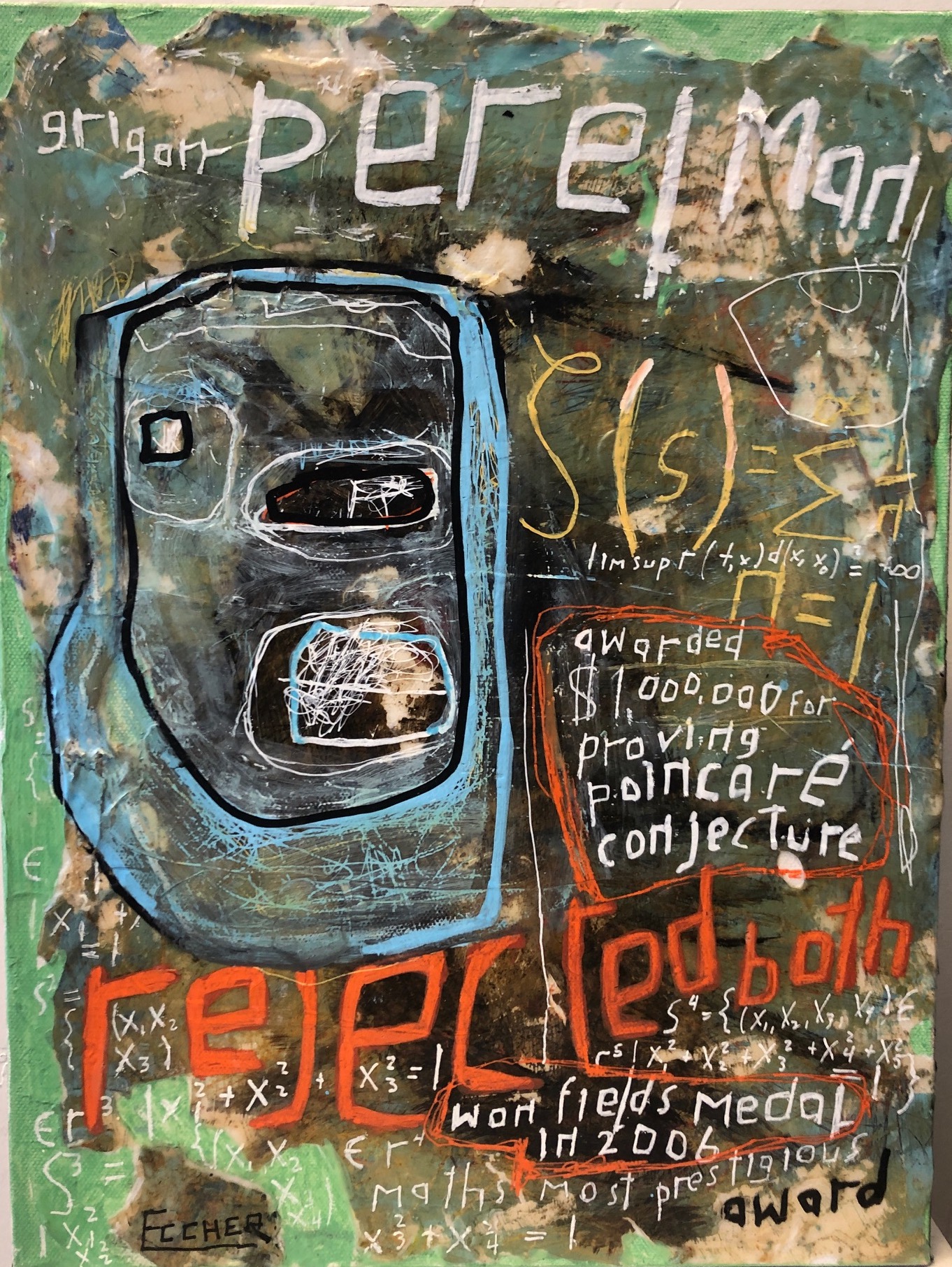 The Math Monk (Grigori Perelman)
Acrylic on Canvas
14″ x 11″
$460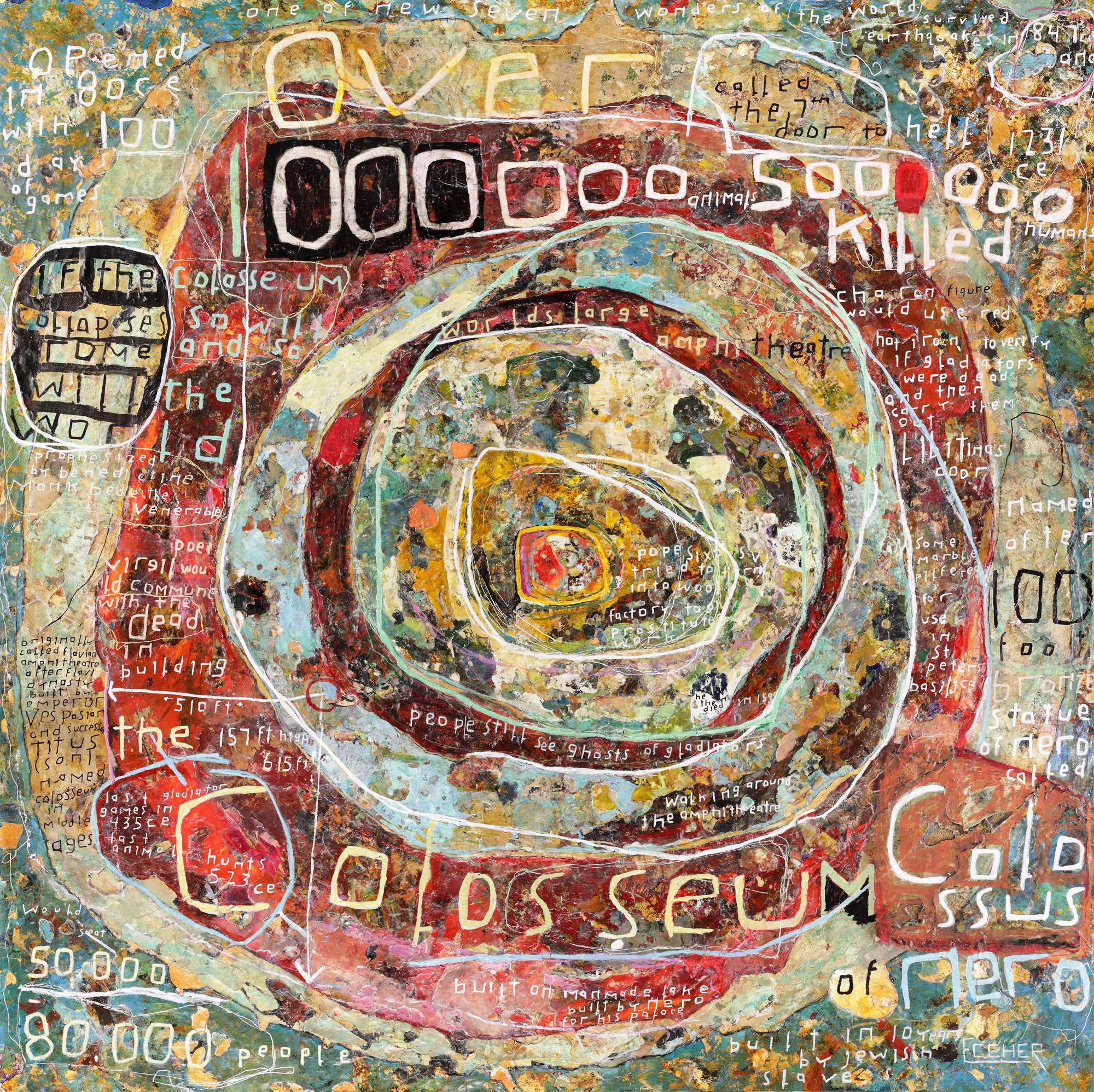 Virgil Communing with the Dead
Acrylic on Canvas
48″ x 48″
$4,600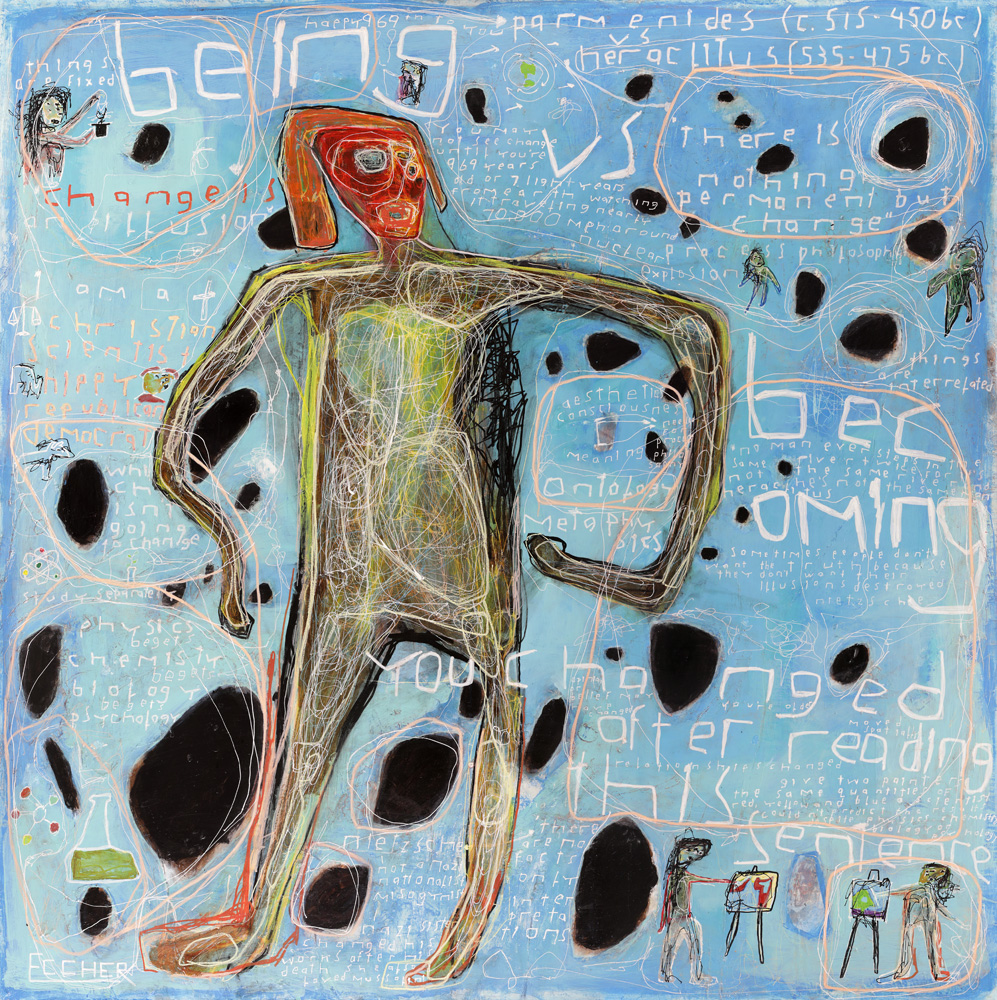 Being vs. Becoming
Acrylic on Canvas
48″ x 48″
$5,175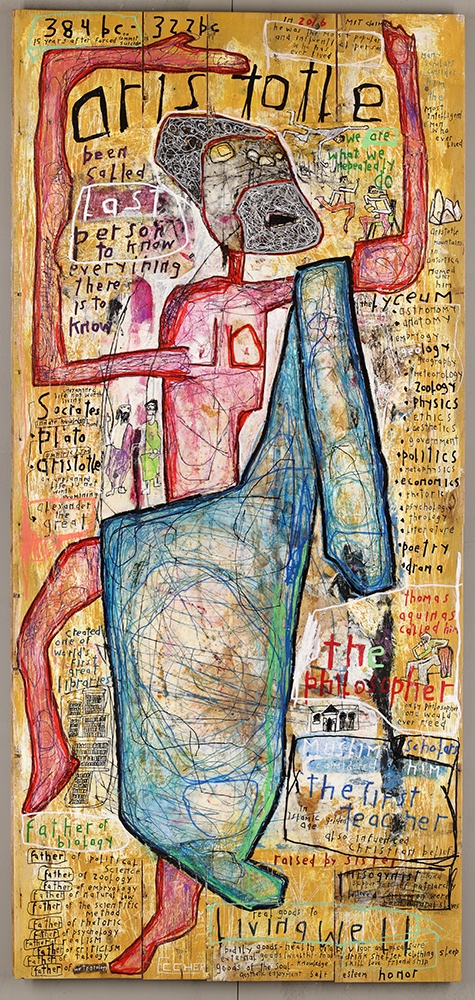 Aristotle
Acrylic on Wood Panel
60″ x 28″
$5,000 – SOLD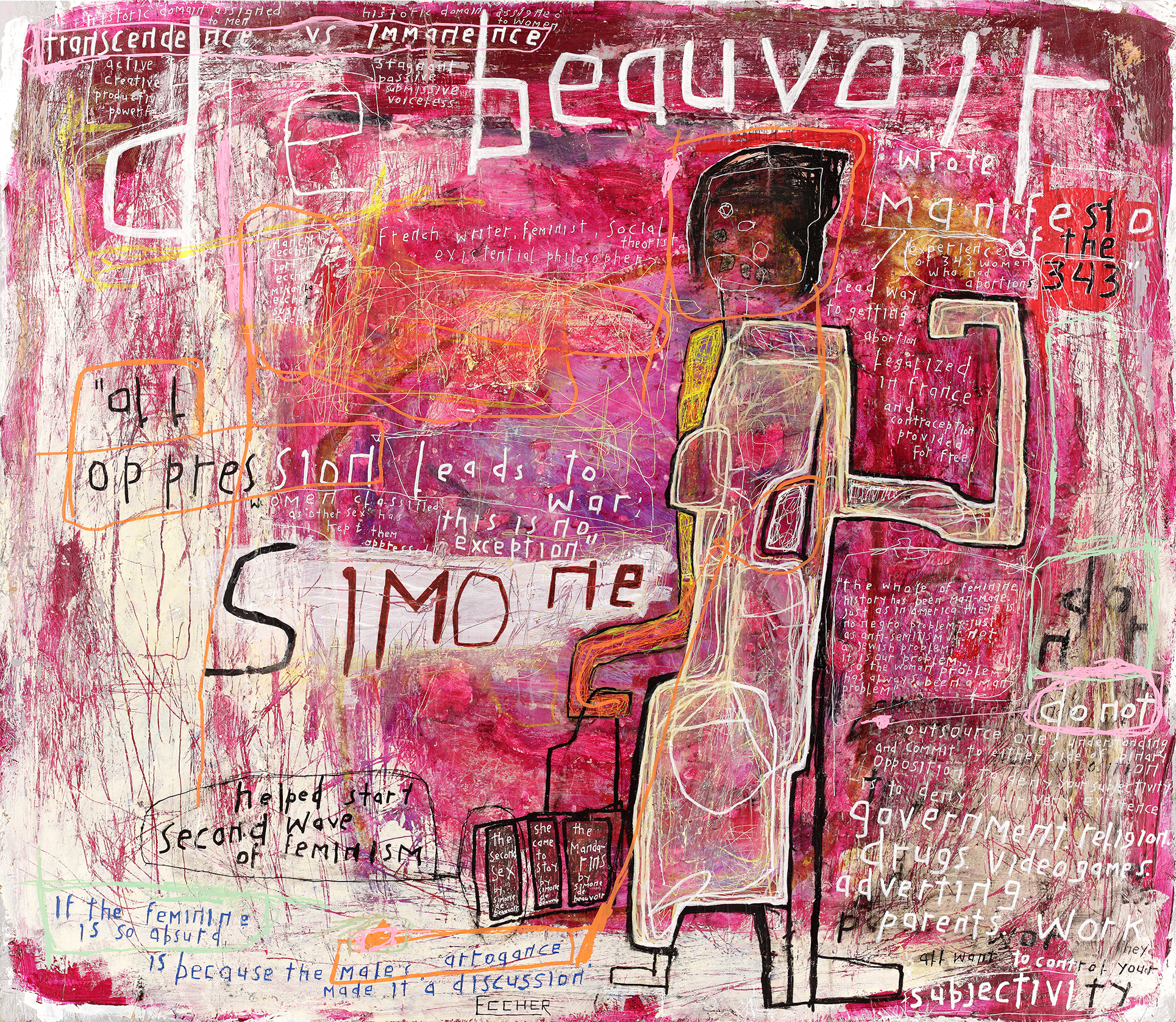 Simone de Beauvoir
Acrylic on Wood Panel
48″ x 50″
$4,600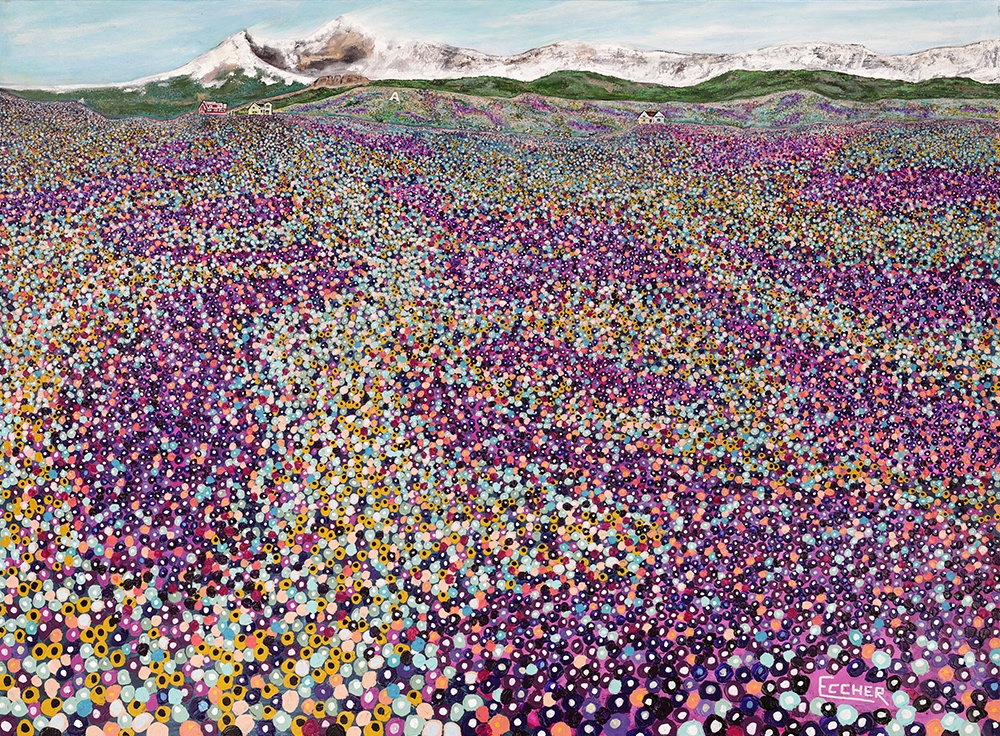 Mc Collough Field
Acrylic on Canvas
36″ x 48″
SOLD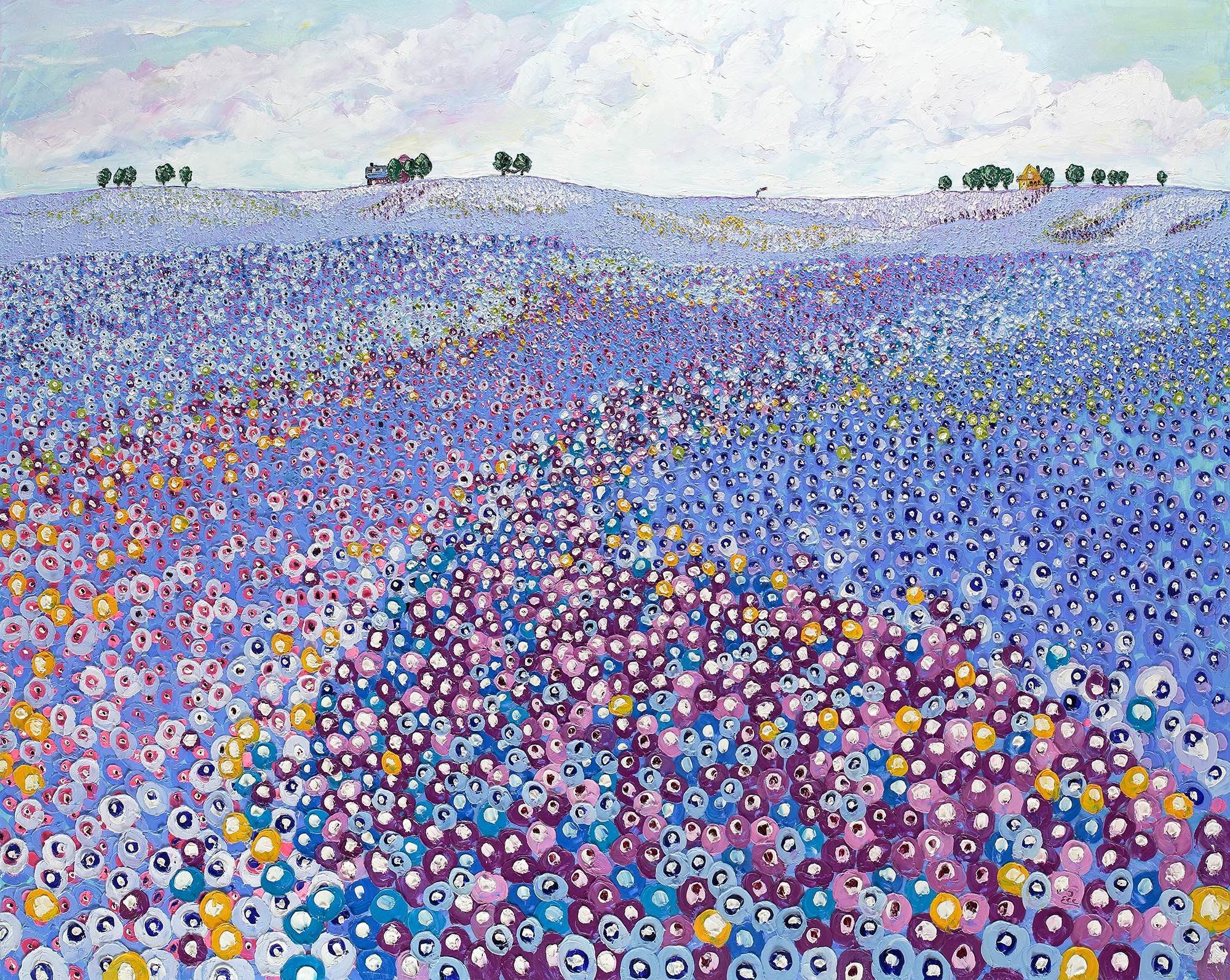 Lavender Fields
Acrylic on Canvas
48″ x 60″
SOLD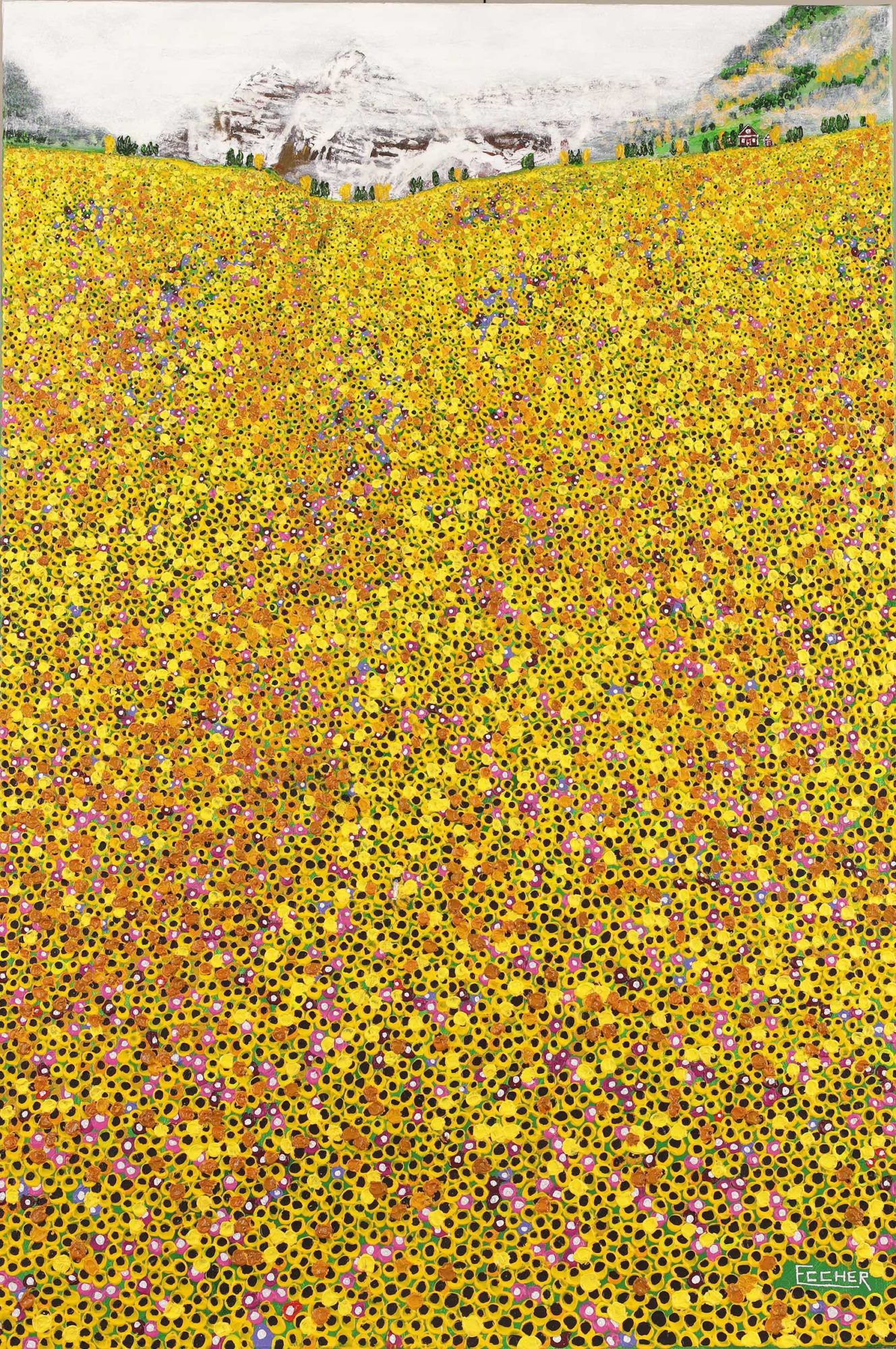 Boudreau Ridge
Acrylic on Canvas
48″ x 24″
SOLD