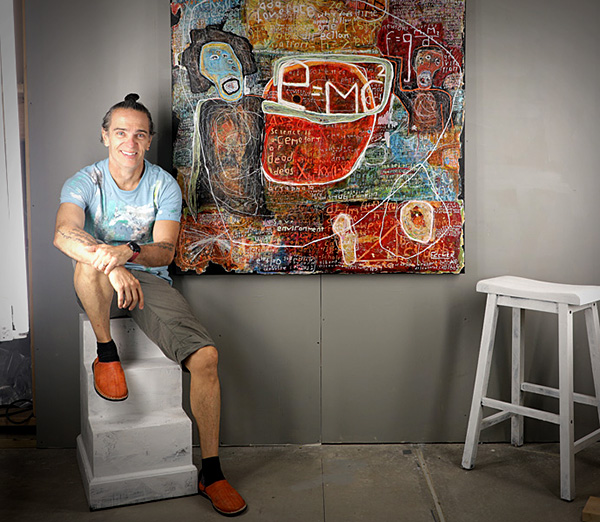 Clint Eccher
A self-taught painter established in Fort Collins, CO, Clint creates both traditional and Tiered abstract paintings.
His work consists of figures and forms often combined with words that he resonates with while creating each piece. Playing with the idea of human features, many of the figures he creates are haunting, enchanting, and captivating to quiz the mind about what it means to be human. Each piece is filled with commanding chaos that draws the eye in to find something new at each glance.
Clint focuses on the sense of being free in his life and his paintings are an excellent example of freedom in the world of art itself.
Keep scrolling to catch a glimpse of Clint's personal Tiered style pieces that evolve with the addition of LED lights.
Figurative/Portrait Series: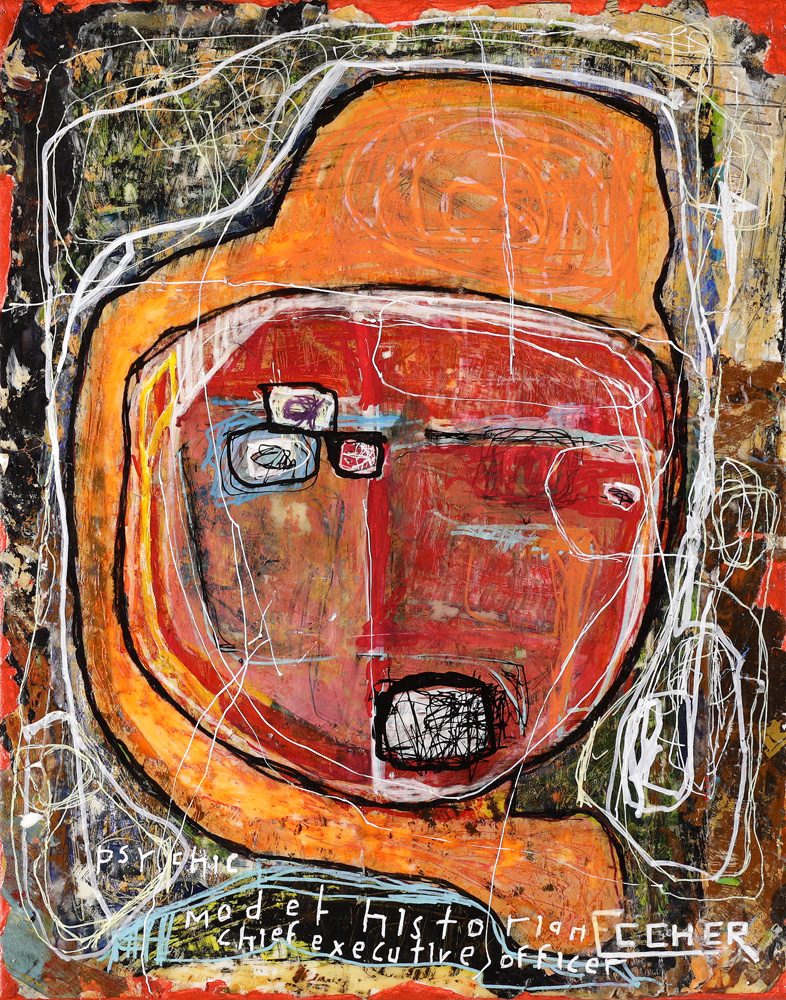 Portrait of Psychic? Model? Historian? Chief Executive Officer?
Acrylic on Canvas
16″ x 20″
$500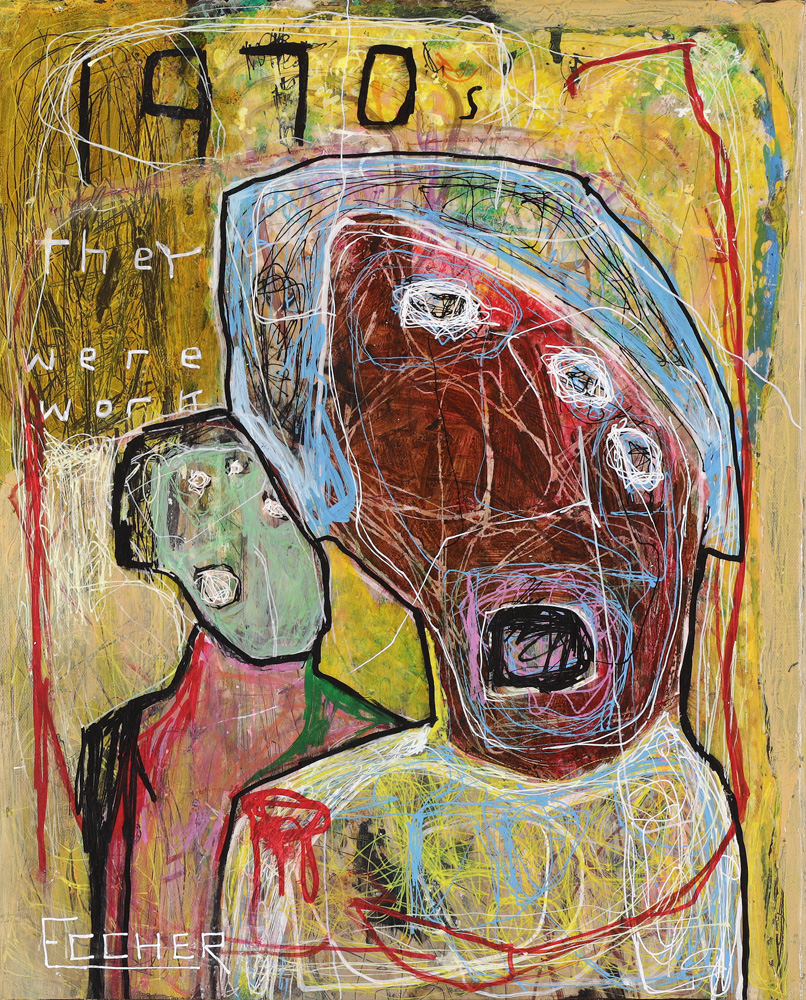 1970's: They Were Work
Acrylic on Canvas
16″ x 20″
$500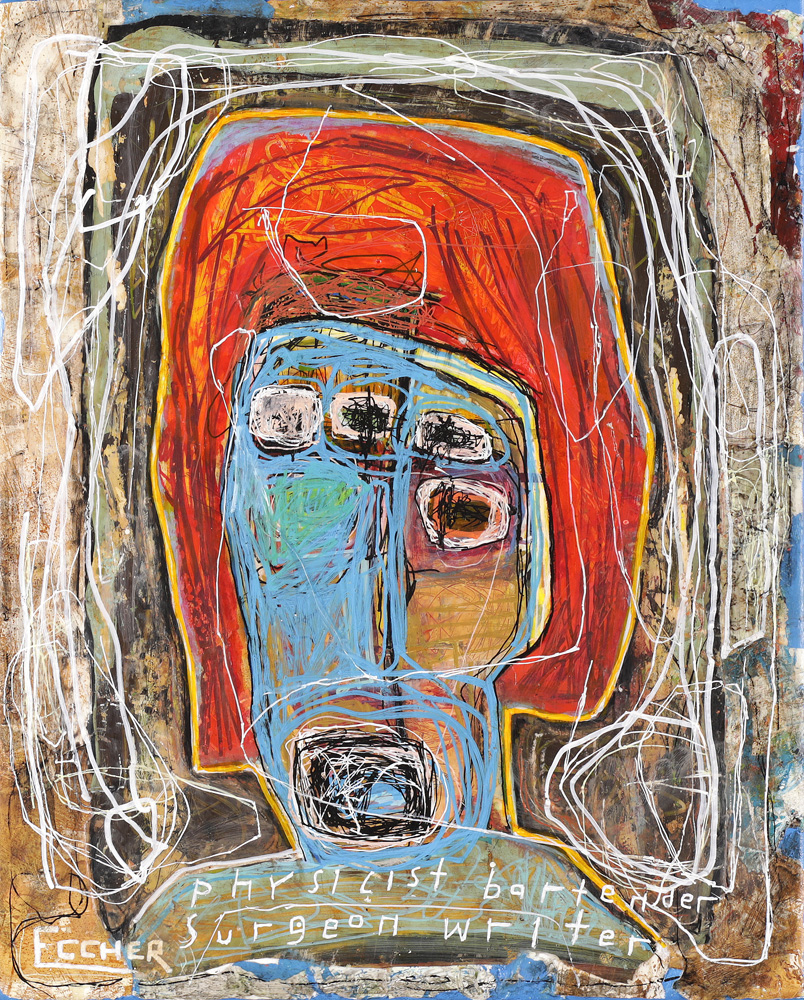 Portrait of Physicist? Bartender? Surgeon? Writer?
Acrylic on Canvas
16″ x 20″
$500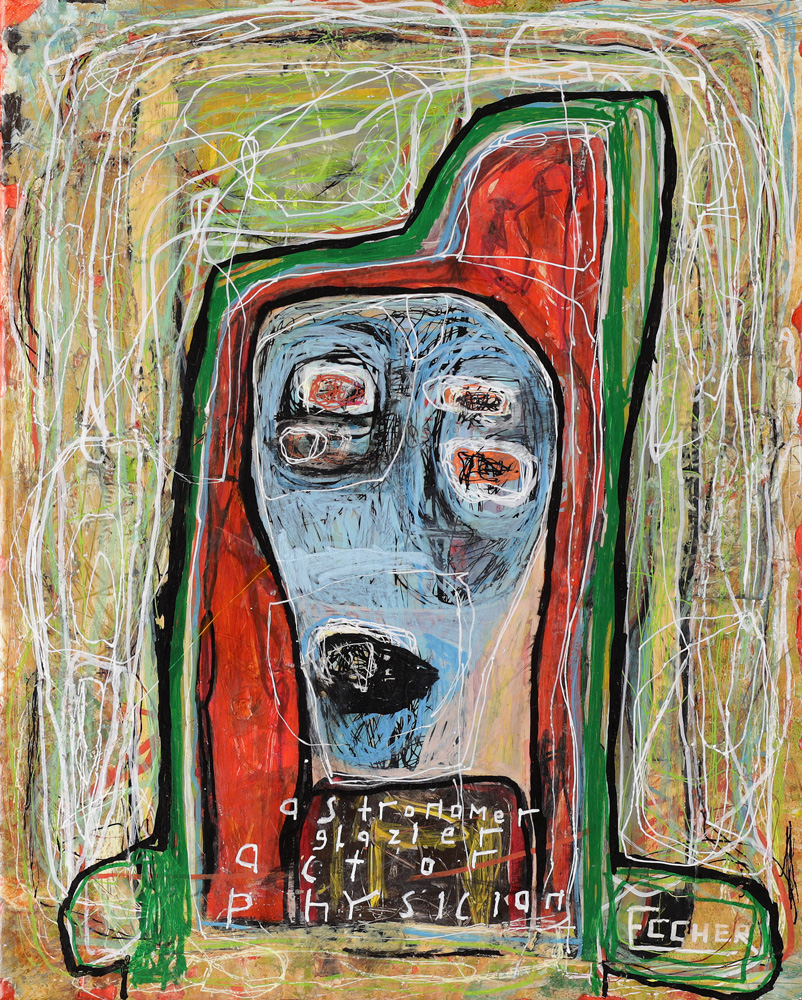 Portrait of Astronomer? Glazier? Actor? Physician?
Acrylic on Canvas
16″ x 20″
$500
Nobels and Philosophers Series:
Philosophy and Poetry Series:
A revolutionary painting method created by artist Clint Eccher, where a painting is hidden within another painting until LED lights are used to reveal it. The hidden painting (or "tier") then changes and sometimes appears to move as the LED colors change. And then a sound controller can be added to the lights to make them change to sounds in a room. The visible tier (painting) also glows and subtly changes when light up in a normally lit room.
Cinque Terre 
Acrylic on LED lit Canvas
40″ x 30″