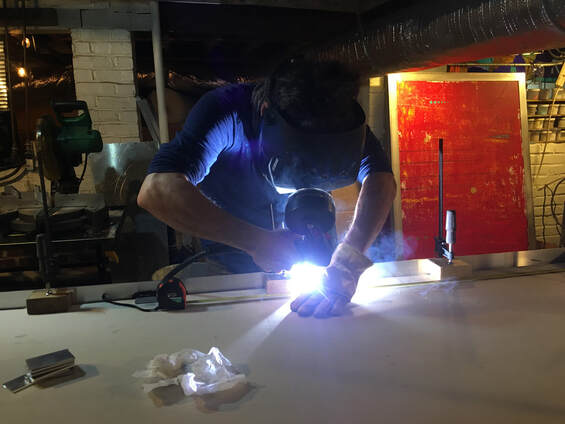 Jonah Green
My current body of work is an extension of my career as a designer and builder of artisanal homes. I work with everyday materials and tools commonly found in any construction site in America. I use non-traditional tools to apply the paint which gives the work a direct, physical connection to the imagery. The application methods I use require a lot of manual pressure. Using the weight of my body against the resistance of the wall or floor, I spread paint onto the canvas and scrape away partially dried layers to reveal portions of the colors underneath. Paints are typically mixed on the canvas, resulting in a fluid and dynamic range of color. I work with the painting and let it develop organically and spontaneously. No two pieces are ever alike and my work is continually evolving. Geometric and alphanumeric imagery is etched into the multiple painted layers with scribes, dividers and awls.
I hand fabricate all my frames by mitering, then MIG welding the frames together. I grind the seams and rotary sand the stainless steel and aluminum frames to create different surface textures. This gives the work a modern industrial aesthetic and compliments the architectural nature of the imagery. I enjoy juxtaposing the angular, architectural forms of man against the organic abstract background. Archival quality pigments are used and all pieces are sealed with
archival UV varnish.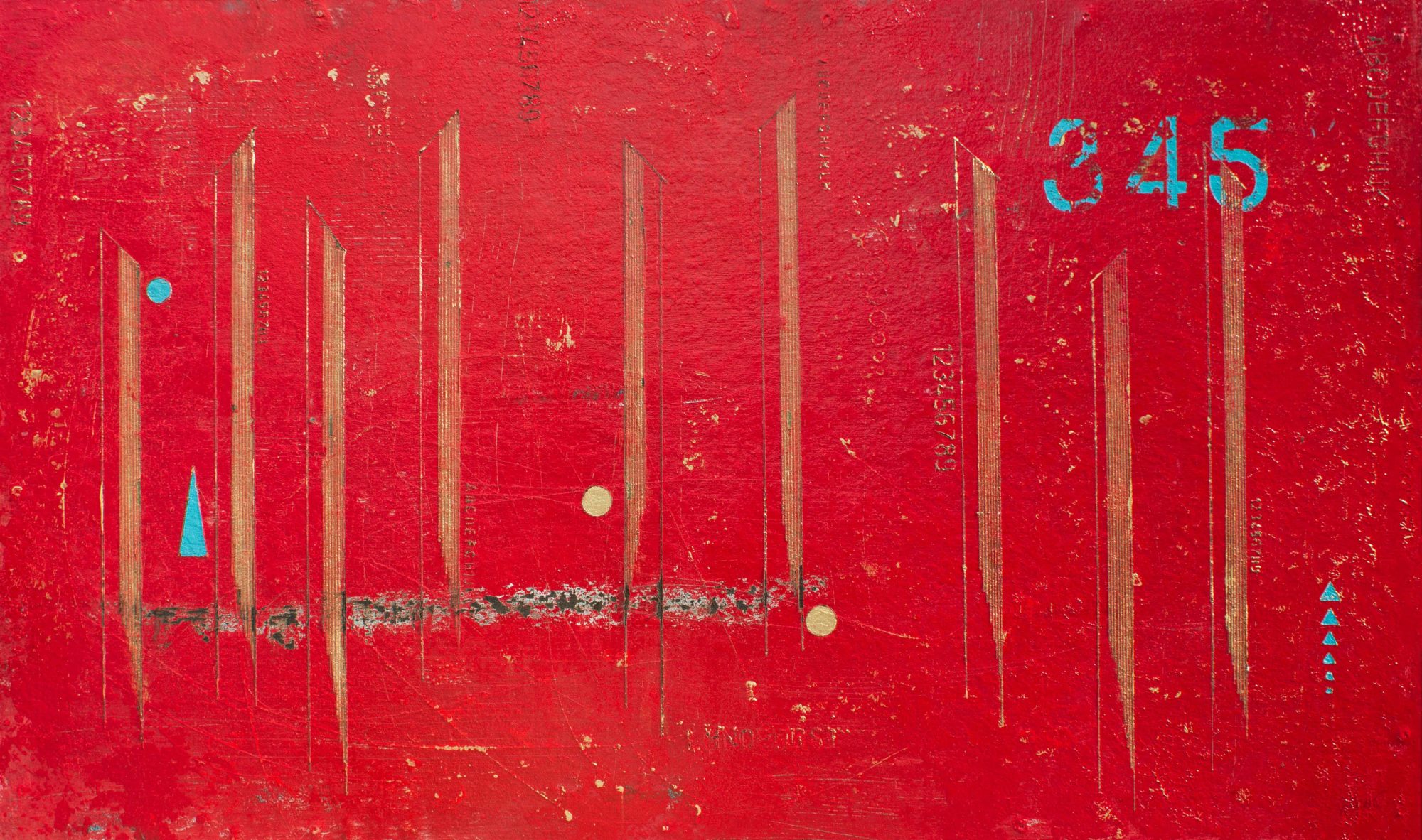 Angels and the Architecture
Acrylic, Wax, Encaustic in a Hand Forged Aluminum Frame
60″ x 36″
$4,576